The Toronto Symphony Orchestra and vocalist Ute Lemper performed Kurt Weill's Seven Deadly Sins at the Carnegie Hall!!!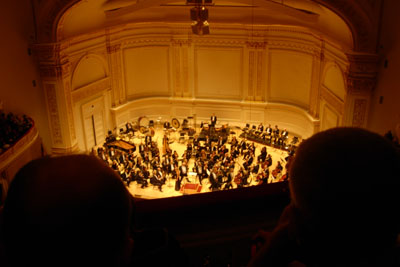 The Seven Deadly Sins was commissioned by George Balanchine, and Weill and playwright Bertolt Brecht created it in just two weeks. Each of the seven deadly sings of middle-ages theology serves as a movement in this sung ballet, which tells the story of a girl sent to America to secure material wealth for her family. The work is the last to result from the turbulent collaboration between Brecht and Weill.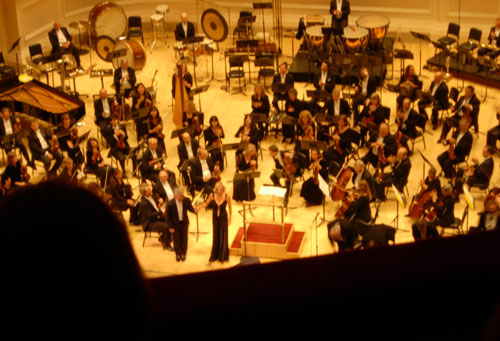 SHOSTAKOVICH: Symphony No. 11 in G Minor, Op. 103, "The Year 1905"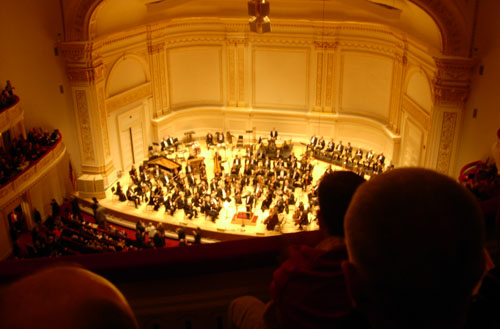 Shostakovich's powerful Eleventh Symphony commemorates the event now known as "Bloody Sunday." In January 1905, hundreds of civilians were murdered as they tried to petition Tsar Nicholas II to improve insufferable economic conditions. The conflict is most strikingly depicted in the second movement "Ninth of January," where a vicious fugue by cellos and basses progresses to a terrifying pounding of a single rhythm by the entire orchestra. The work is a profound condemnation of tyranny and a requiem for victims of war everywhere.
It was Mr.Oundjian's debut night at the Carnegie.
His Symphony No. 11 was so srtong and very emotional... I say it was one of the best performances I've ever heard or seen in my life. Bravo!